We are pleased to provide you with an unusual and inspiring space on the frigate Shtandart for your exceptional events: cocktail, press conference, seminar, VIP lunch/brunch/dinner, breakfast, etc – contact us to tell us about your project.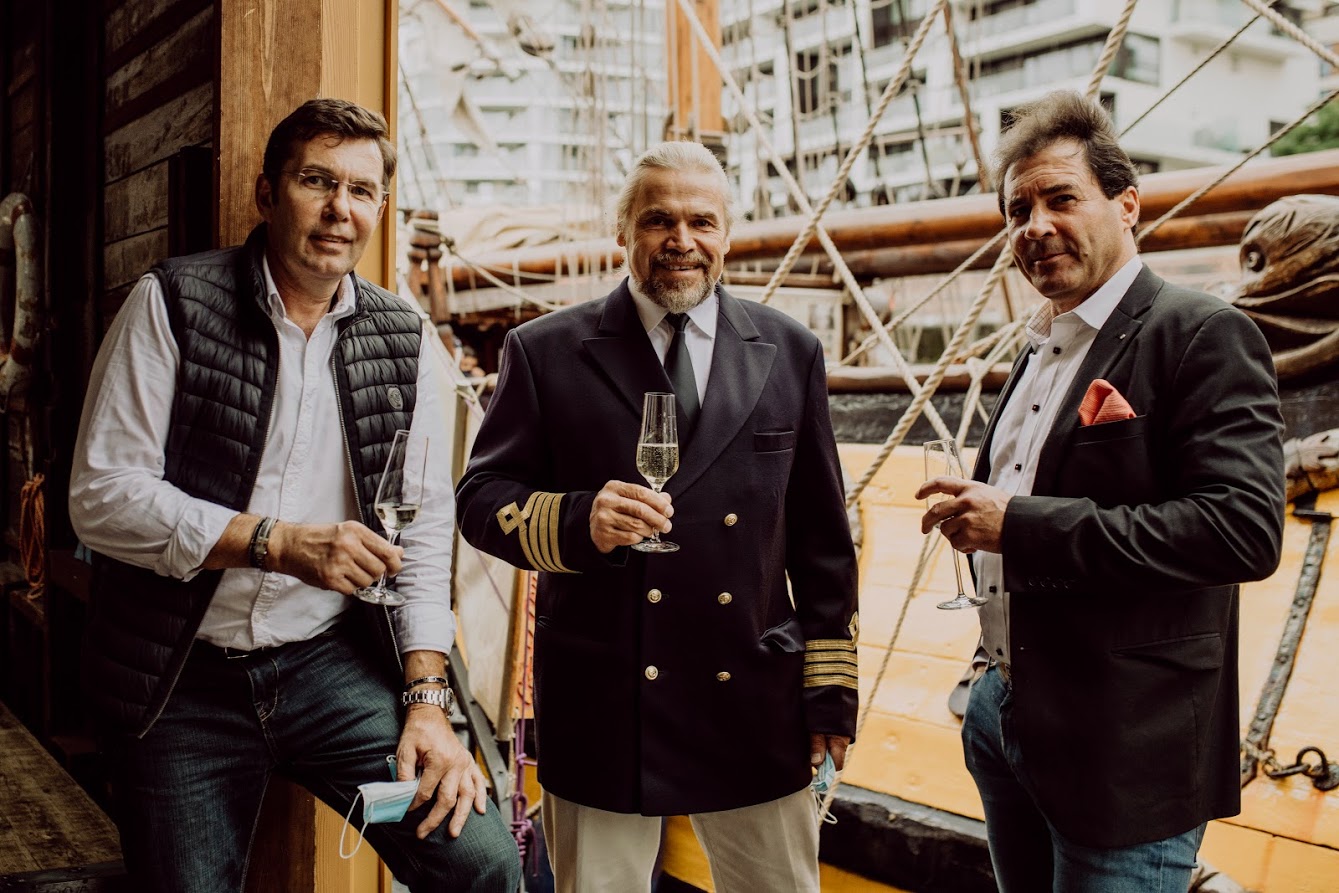 Frigate Shtandart is a full-size replica of the historical ship. The original was constructed and built by Peter the Great in 1703. The replica was built in St-Petersburg in 1999.
Authentic techniques and building methods used during the construction of the ship, beautiful carvings and details inside, the sight and the sound of her powerful sails and members of the crew in their historical uniform will create an unforgettable impression and add a unique flair to your event.
Receptions can be held onboard the ship quayside. Deck space of 100 sq. meters will comfortably accommodate up to 100 people. Cosy interior, relaxed atmosphere, delicious food and cocktails will help the conversations flow. If you prefer, arrangements can be made to have a caterer of your choice.
Lunch or dinner with friends, family, colleagues or partners. Full lunch or dining menu for 25 people in the mess room or for 12 people in the Admiral's cabin. Traditional Russian cuisine will surprise and delight. Plus, a time travel experience guaranteed. The setting, the costumes, a very special atmosphere, we'll easily take you more than 300 years into the past!
Lectures and seminars held in such an unusual and unique surroundings will encourage thinking more 'out of the box' and perhaps will help see things from a new perspective…
For more information, or to book your corporate event with us, please contact us: voyage@shtandart.eu.