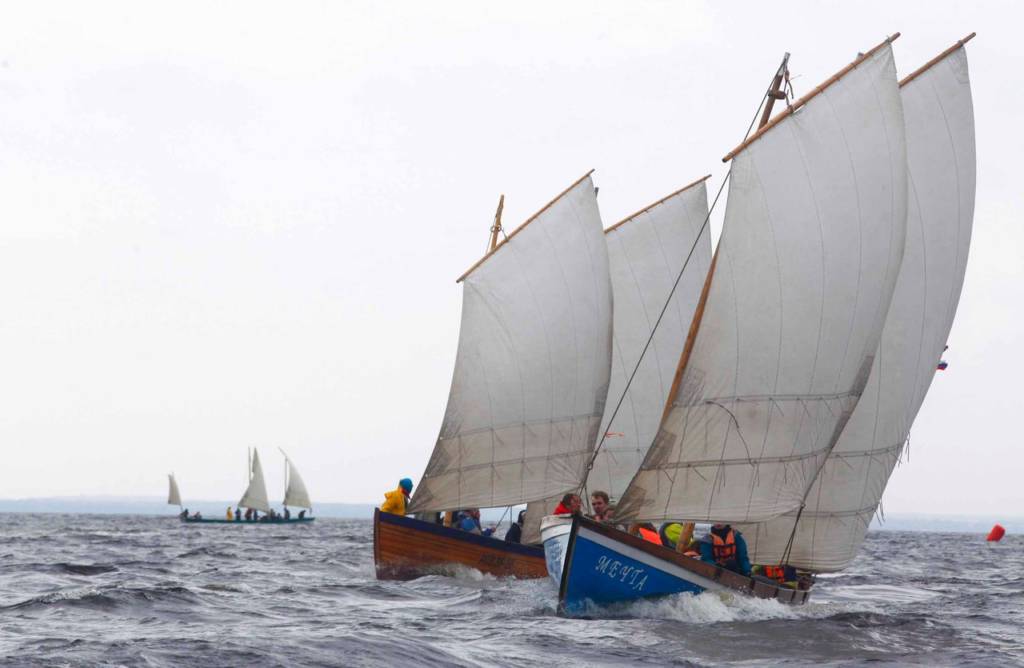 Until the early 20th century gigs were widely used on naval ships in Russia, the USA and Europe mostly by captains for transportation. The gigs that we build now are the replicas of the French vessel of the 18th century: 12 meters long, 10 oars and three masts. The gig can achieve 6 knots speed under oars in calm water and up to 10 knots under sails in a fresh wind. Beautiful, elegant vessel, interesting to maneuver, she requires a skillful 13-member crew.
There are 6 gigs in St.Petersburg: Mechta, Alpha, Bravo and Nati, which belong to Shtandart Project, and Dignité and Enchanté, which belong to our friends "Atlantic Challenge Russia". All boats were constructed by volunteers under the guidance of experienced shipbuilders. If you'd like to become skilled at sailing and woodwork, Shtandart's shipyard in St Petersburg is the right place to start. We suggest regular trainings, a summer camp and long-distance journeys during the navigation season and constant woodwork all the year round.
Nowadays Captain's gigs are built in several countries according to the specifications established by the international youth programme "Atlantic Challenge". Within this programme teams from different countries get together to take part in races held biennially. They demonstrate their maritime abilities such as rowing, sailing, navigation, knot-tying and, of course, perfect teamwork. In 2016 Russian team Shtandart took the first place in AC contest in Roskilde, Denmark!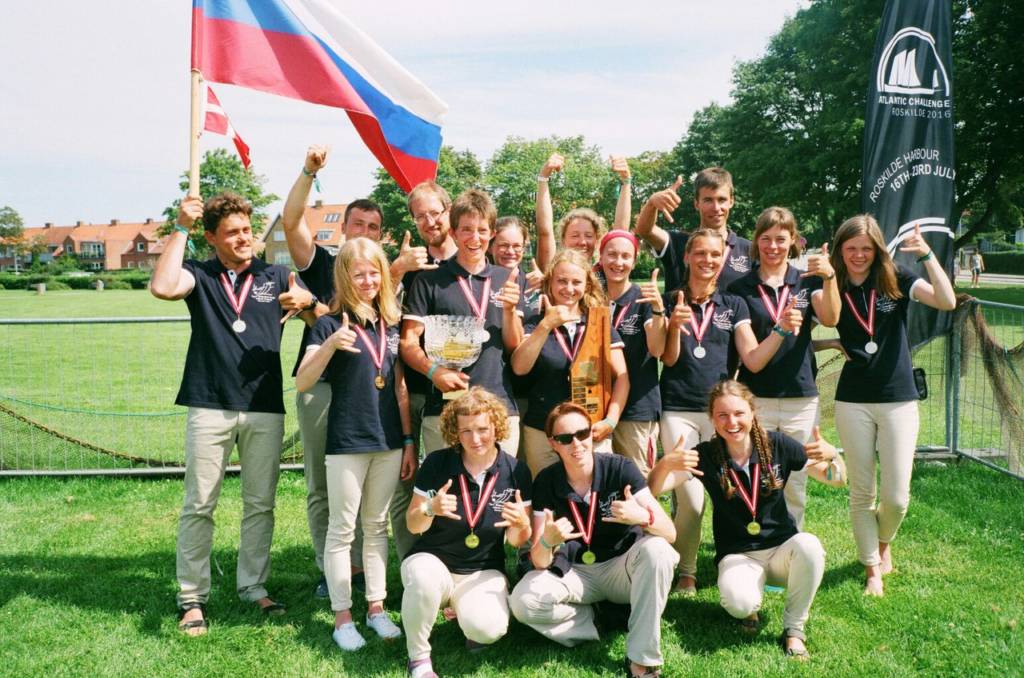 The renewed team came fifth in the AC races in Antrim, Northern Ireland in 2018. Nevertheless, Atlantic Challenge is not only about winning, but more about sharing experience and making friends all over the world!