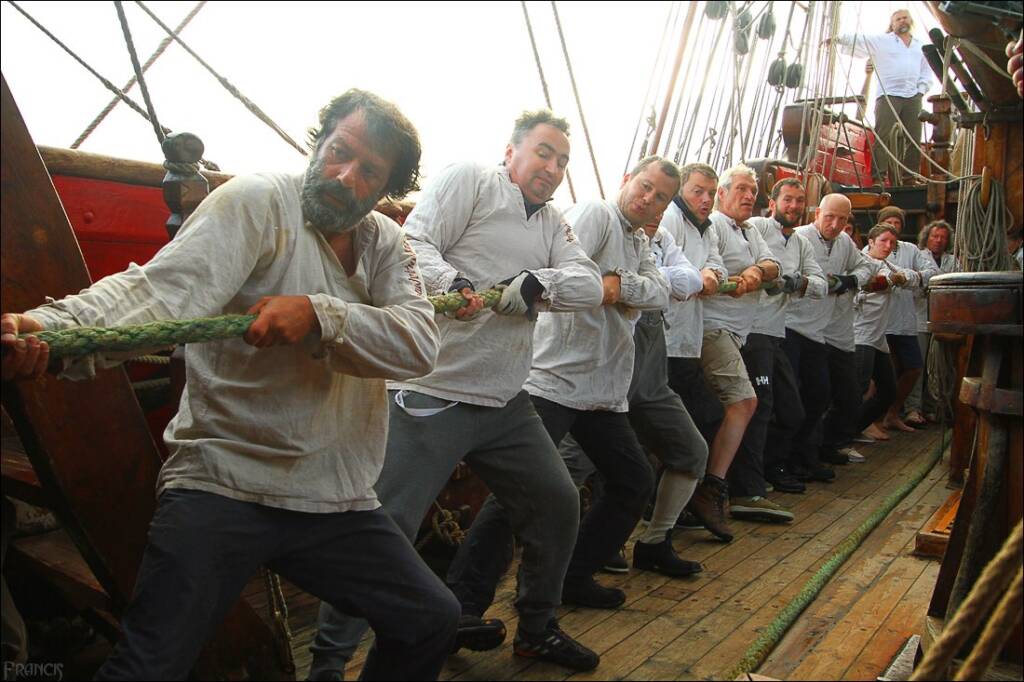 Frigate Shtandart, an inspired project itself, continues to inspire people around the world. We welcome you to join us in a variety of ways and experience the wonderful world of adventures, friendship, achievements and fun! 
We are welcome for your team to become a crew of Shtandart for a day or two. Team-building doesn't get better than this! You'll have to do a lot of things for managing the ship – setting the sails, keeping watch, plotting the course… But don't panic, our full-time crew will provide you with safety instructions, necessary trainings and explanations before you set sail and climb to the mast.
For more information, or to book your team-building event, please contact us: voyage@shtandart.eu.