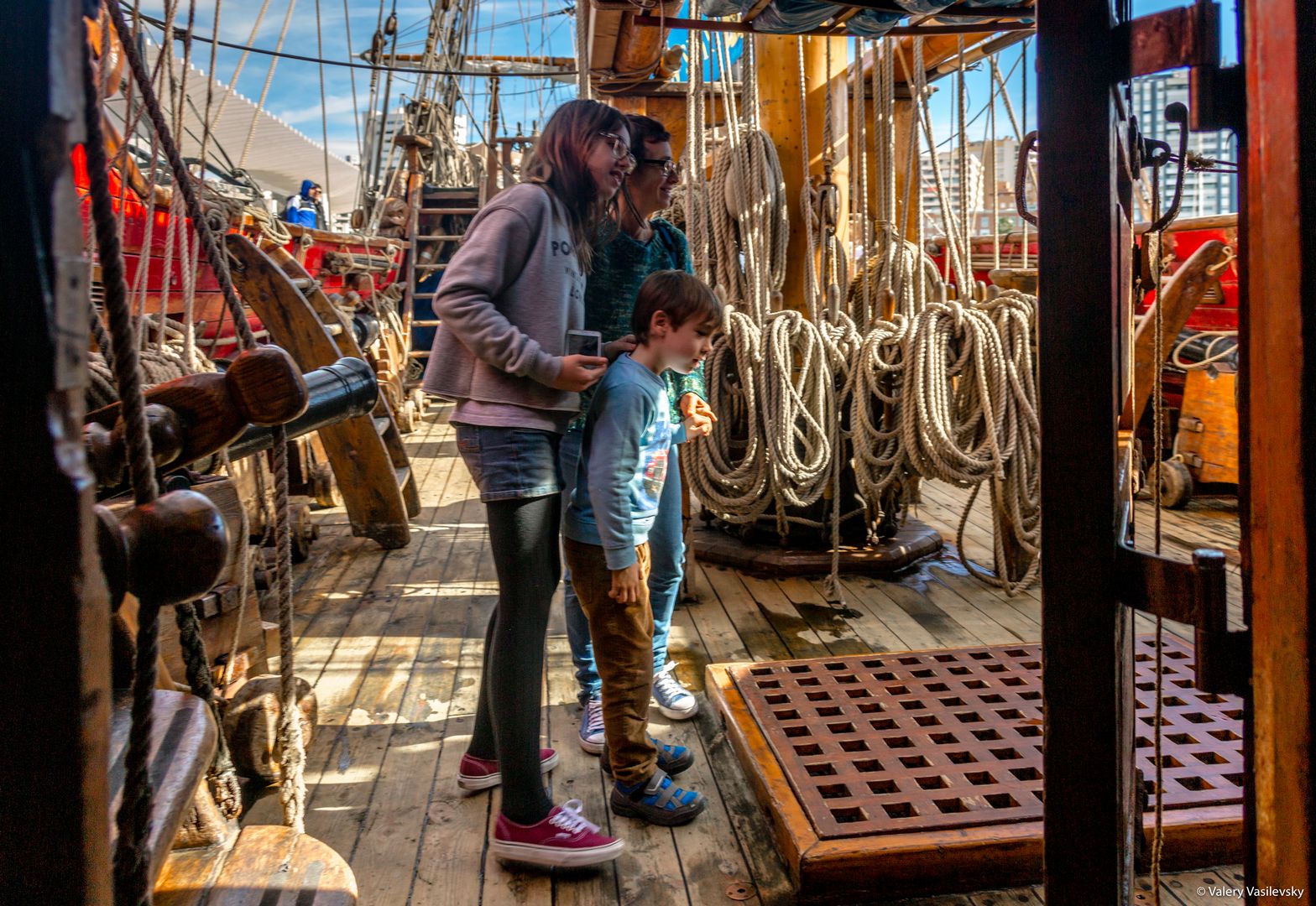 Discover the frigate on a self-guided tour!
Embark on a self-guided tour to immerse yourself in the enchanting world of 18th-century sailboats and uncover the true stories of historical navigation. You'll discover how ships were constructed during that era and gain insight into the daily lives and work of sailors.
Furthermore, you'll be captivated by the incredible story behind the construction of the replica Shtandart frigate. You'll also have the opportunity to get to know the people involved in this project, including the dedicated volunteers who play an important role in maintaining, repairing, and sailing the ship.
Explore the ship's main deck, upper deck, and forecastle deck (fore deck), and step into the Admiral's cabin, which served as the navigation room.
Wander through the quarterdeck, a living area with hammocks for sleeping, to truly immerse yourself in the historical atmosphere.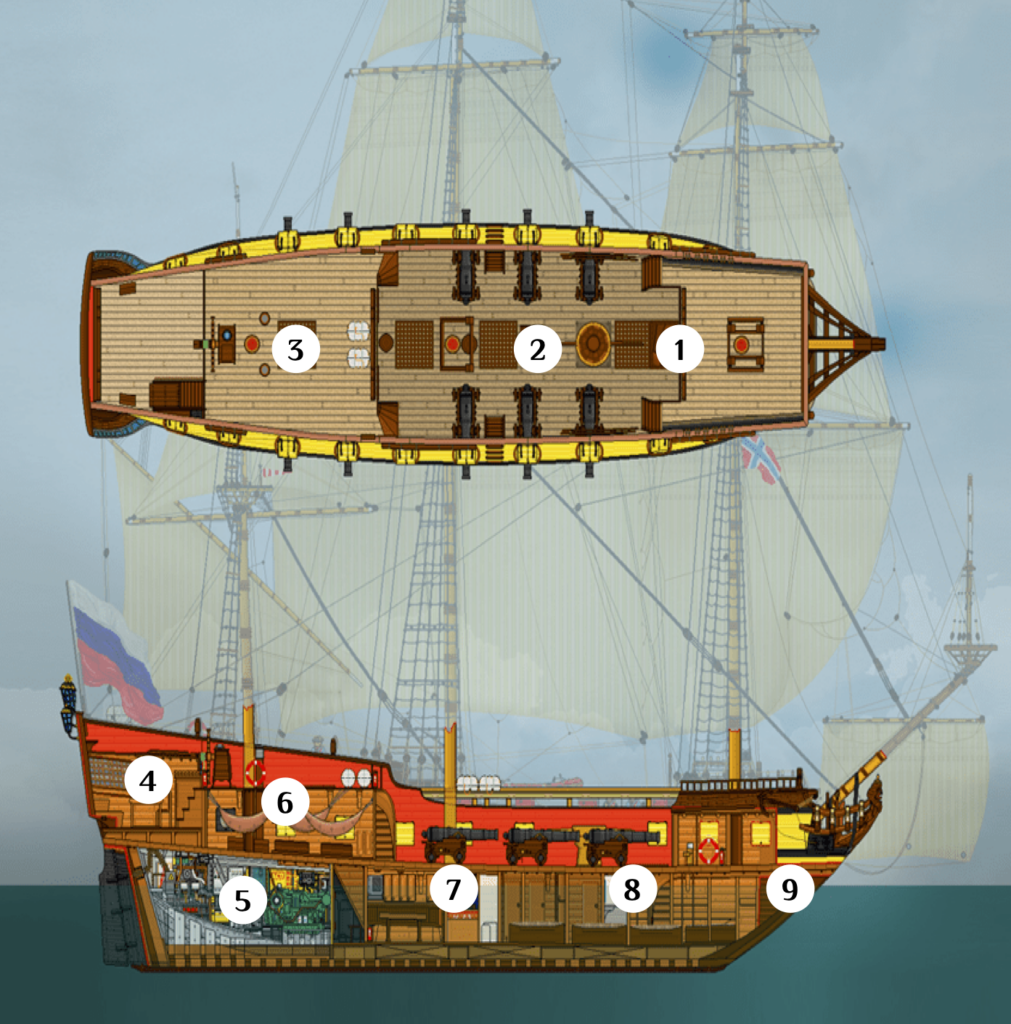 1. Forecastle deck (fore deck)
2. Main deck
3. Upper deck
4. Admiral's cabin (navigation room)
5. Engine room
6. Quarterdeck
7. Mess room
8. Captain's and officers' quarters
9. Crew quarters